Party Poker

Rakeback Deal and Review


---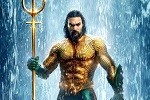 Test
Ex Poker Player & Crypto Enthusiast
---
Party Poker Rakeback Deal
New players who sign up through ItalyPokerDeals will get the following Party Poker rakeback deal:
- 100% up to $600 Welcome Bonus + 30$ Free Tickets
- Up to 60% VIP rakeback
- $30,000 Private Rake Race
- Extra VIP Rewards for high volume rake players
PartyPoker has recently upgraded its VIP scheme, allowing players to earn up to 60% rakeback by earning points and unlocking cash rewards. For regular cash tables, players earn 3 points for every $1 paid in rake. After they opt-in to receive cashback rewards, they are paid every Monday, on a weekly basis, once they collect at least 25 points per week. The more points they collect, the more cashback they receive, payout increasing both in absolute numbers and in percentages.
The default rakeback rate is 20% for achieving the minimum amount of 25 points, but then increases to 25% after reaching 150 points. Players who collect at least 600 points are eligible to receive 30% rakeback, while the maximum weekly rakeback is 40% once they accumulate 1,200 points. However, while you might think that 40% is the highest rakeback, this is just the beginning.
High volume rake players who generate at least $100,000 rake per year will enter a special VIP program, where they become members of the Diamond club and thus earn 50% rakeback throughout the year. Moreover, if they manage to generate $200,000 rake per year they will reach Diamond Elite VIP status and thus earn the highest available Party Poker rakeback of 60%.
Thus, according to our Party Poker review, the VIP system is pretty straightforward and rewarding for those who are serious about poker. It is worth mentioning that as compared to other operators, PartyPoker does not have any hidden costs for regular players when it comes to cashback payments.
---
PartyPoker Cashier (Deposit and Withdrawal Methods)
PartyPoker offers direct cashier, providing a wide variety of payment methods such as Visa/Mastercard debit cards, Neteller, Skrill, ecoPayz eWallets, Wire Transfer, Paypal etc. The minimum deposit amount is $10, meaning that everyone can join the games, regardless of their initial bankroll. According to our Party Poker review, there are no deposit or cash out fees applicable.
Withdrawals are usually processed fast, within 24 hours for e-Wallets and up to 3-5 business days for other payment methods. It is worth mentioning that prior to any cashout request, you need to verify your account by uploading the required documents: proof of ID and address etc.
Players who have an old/dormant account already and would like to receive the highest Party Poker rakeback may get in touch with our support team to request a retag at skype ID: italy poker
However, players from the following territories are restricted to open an account at PartyPoker:
Afghanistan, Albania, Korea, India, Indonesia, Iran, Iraq, Israel, Italy, Macau, Monaco, Norway, Paraguay, Portugal, Poland, Romania, Philippines, Yemen, San Marino, Senegal, Singapore, Slovenia, Sri Lanka, South Africa, Switzerland, Taiwan, Tunisia, Turkey, Venezuela, UAE, USA etc.
---
PartyPoker Traffic and Games Overview
According to Pokerscout, PartyPoker traffic has decreased a lot lately, exiting the top 10 online poker networks leaderboard and currently standing on the 14th place with slightly above 500 average players and more than 1,000 during peak hours. One third of the traffic comes from cash games.
Besides Texas Holdem, PartyPoker also hosts Omaha cash games. At the low stakes you can find plenty of tables, but high stakes action is pretty poor, while HU and full ring tables are mostly empty. PartyPoker also offers a fast-fold poker variant which is gaining some momentum across regulars.
PartyPoker does not only host cash games, but also provides access to several tournaments:
Bootcamp – the most affordable ones with entry buy-ins between $0.22 and $1.1
Featherweight – entry buy-ins ranging from $1.1 up to $11 with guaranteed prizes of $200k
Middleweight – buy-ins from $22 up to $55 and monthly guaranteed prizes of $850k
Heavyweight – expensive buy-ins of $109 up to $215 and GTD prizes of about 1 million USD
High Rollers – high roller tournaments starting from $530 up to $2,600 with more than 1 million dollars in monthly guaranteed prizes
The Main Event is the most popular weekly tournament, offering guaranteed prizes of $150,000 with an entry buy-in of $109. Other popular tournaments which are more affordable for players are The Contender ($22 buy-in with $20k GTD prizes) or The Jab ($5,5 buy-in and $10,000 guaranteed prizes).
Besides the regular tournaments, PartyPoker also hosts some special events such as Powerfest, where you can earn millions of dollars in guaranteed prizes, in addition to qualifiers for live events. It also offers access to lottery tournaments called Spins, which are hyper turbo SNGs played in 3-max, where the prize pool depends on a multiplier and the maximum prize for the winner is $1 million.
---
PartyPoker Rake Structure
As previously mentioned, PartyPoker does not have any hidden costs for regular players, thus using a default weighted contributed rake method, with no deductions from the real rake for winning players and no preflop rake. According to our Party Poker review, the rake structure is as follows:
5% rake with $1 cap up to NL/PLO10 and $3 cap above NL/PLO25
10% fees for tournaments
According to our Party Poker review, the rake structure is in line with the industry's standards.
---
PartyPoker Tracking, Software Features, Account Access and Details
PartyPoker software is functional and easy to use not only for recreational players who enjoy a quite good visual experience, but also for regulars who are able to multi table (up to 18 tables simultaneously for regular and 9 for zoom tables). The software is available to download for Windows and MAC desktop versions, as well as for Android or iOS mobile devices.
The mobile app has been redesigned recently, being more interactive and focused on casual players. It allows them to chat, receive diamonds for completing tasks which are used afterwards to buy emojis. Moreover, with the Rabbit option they can discover the undisplayed cards. As compared to the desktop version, the mobile app allows multi-tabling up to 4 tables vertically oriented.
PartyPoker introduces several software features to drive more traffic from casual players. Based on their amateur friendly policy, they have partnered with brand ambassadors like Patrick Leonard, hosted live streams and started to offer different kinds of promotions to improve the poker ecology.
PartyPoker also restricted the usage of any third parties software such as Holdem Manager or PokerTracker, which means that grinders are not able to use the HUD at the tables to better exploit their weaker opponents and will have to rely solely on their superior skill. PartyPoker has also restricted table selection and allowed players to frequently change their nicknames at the tables.
The default table theme uses black and red colors. Players can customize the table layout and use the poker client to check all the games available, using a wide variety of filters to choose from. It is worth mentioning that even though you are not able to display statistics while playing, PartyPoker allows you to save and replay your hands after the game, should you want to improve your game.
---
Party Poker Bonuses
PartyPoker offers a 100% up to $600 welcome bonus for new players who make an initial deposit of at least $10. If you deposit the lowest amount of $10, you receive another $10 as a bonus which needs to be released. The bonus is redeemed by exchanging loyalty points into cash. You need 4 loyalty points for every $1 of the bonus, which means that the bonus is equivalent to 25% rakeback.
The bonus is released in 10% chunks, meaning that the increments are smaller or larger, depending on your initial deposit. For instance, if you deposit $100, you can harvest the bonus in 10 equal parts of $10. However, if you deposit $600 and get the maximum available bonus of $600, you will clear the bonus in $60 chunks. Please keep in mind that the bonus is not available in all countries.
Players have 90 days at disposal to harvest the whole first deposit bonus, but the welcome package also consists of other benefits such as $30 free tickets available to use for lottery tournaments, which are called Spins at PartyPoker. So during your first week of play, if you deposit at least $20, you receive 4 tickets for $5 Spins, another 4 tickets for $1 Spins and 2 tickets for $3 Spins.
---
Party Poker Promotions
When it comes to PartyPoker promotions, casual players have frequent exciting opportunities. However, for regular players, perhaps the most rewarding one is the $30,000 Private Rake Race.
PartyPoker Spins are probably the most exciting promotion for casual players who have a tiny bankroll. Not only are they exciting to play due to the randomness of the wheel which is used to apply the multiplier, but they can eventually win $1 million dollars if they get lucky.
Satellite Tournaments are also a unique poker experience for most online players because you have the chance to meet the brand ambassadors like Patrick Leonard, Jason Koon or Isaac Haxton and enrich your real life skills while enjoying fun activities. By playing the qualifiers, you can try your luck to become eligible to participate at the PartyPoker Live Tour, with only a few cents paid in entry fee.
The $30,000 PartyPoker Private Rake Race is offered by ItalyPokerDeals to all registered players who will automatically take part in the promotion. The $30,000 prize pool is split among the top 250 players throughout the month, based on their loyalty points achieved at cash or tournaments tables.
The minimum prize is $10 while the winner of the rake race takes an outstanding $2,500 cash prize. All cash prizes are paid directly into players accounts around the 10th of the month. Please keep in mind that this promotion is for regular players and does not apply to Diamond Club VIP players.
---
Party Poker Review
PartyPoker is one of the oldest and most reputable European poker brands, being established in 2001 by PartyGaming. It is worth mentioning that until 2006 it used to be the largest and most popular online poker room, before the Gambling Enforcement Act that introduced restrictions for operators. At that time, PartyPoker decided to exit US markets in contrast to its competitors Full Tilt and Pokerstars. However, they managed to survive and have remained for a long time in the top 10 online poker networks, only recently slightly declining in traffic, following the market trends.
Despite the ups and downs, PartyPoker has built its reputation throughout the years and remains a solid reliable brand within the industry. In 2011, it merged with Bwin, creating the Bwin.Party network until 2016, when the brand was bought by GVC Holdings. PartyPoker is licensed in Gibraltar and also complies with the rules imposed by the UK Gambling Commission, being endorsed by brand ambassadors like Patrick Leonard, Nikita Bodyakovsky, Isaac Haxton, Sam Tricket or Jason Koon.
PartyPoker hosts both Texas Holdem and Omaha cash games and is currently considered one of the best places for tournaments as well, due to its solid MTT grid and exclusive events. According to our PartyPoker review, the games are tougher than in the old days of poker, but the room focuses on attracting many recreational players by prohibiting third parties software or table selection.
The main benefits of playing at PartyPoker for regular players are the hefty welcome bonus of 100% up to $600, the solid VIP rakeback scheme which is pretty straightforward, as well as the good traffic for cash games and multi-tabling capacity of up to 18 tables simultaneously. As compared to other operators, there are no hidden costs at PartyPoker, the rake structure being pretty standard.
The downsides are of course the declining traffic as compared to the good old days, especially for higher stakes and the toughness of the games, which makes poker more difficult to play nowadays. The lack of table selection and the removal of poker trackers are helpful for casual players, but make poker grinding more difficult from a rational decision making perspective.
---
Conclusion
We consider that PartyPoker remains an attractive choice for many cash games grinders, given its multitabling capacity and cashback rewards, which exceed what other networks may offer in return for your play. However, even if the room wants to focus more on casual players, the game's softness is still to be seen how it will develop in time. Right now, PartyPoker does not seem suitable for bumhunters given the lack of table selection, anonymous tables and toughness of the games.
Those who can put in enough volume will win plenty of rewards, not only due to their win rate at the tables, but also through the various cashback rewards. Besides the welcome bonus which is worth 25% additional rakeback, high volume rake players can earn up to 60% VIP rakeback, as well as take part in various PartyPoker promotions such as the $30,000 Private Rake Race provided by ItalyPokerDeals. If you take into account all the benefits, PartyPoker does not look bad after all.
It is worth mentioning that besides the aforementioned rewards, ItalyPokerDeals also offers some extra VIP rewards for high volume rake players. If you want to maximize your Party Poker rakeback and get additional benefits, don't hesitate to get in touch with our support at skype ID: italy_pkr.
---